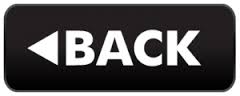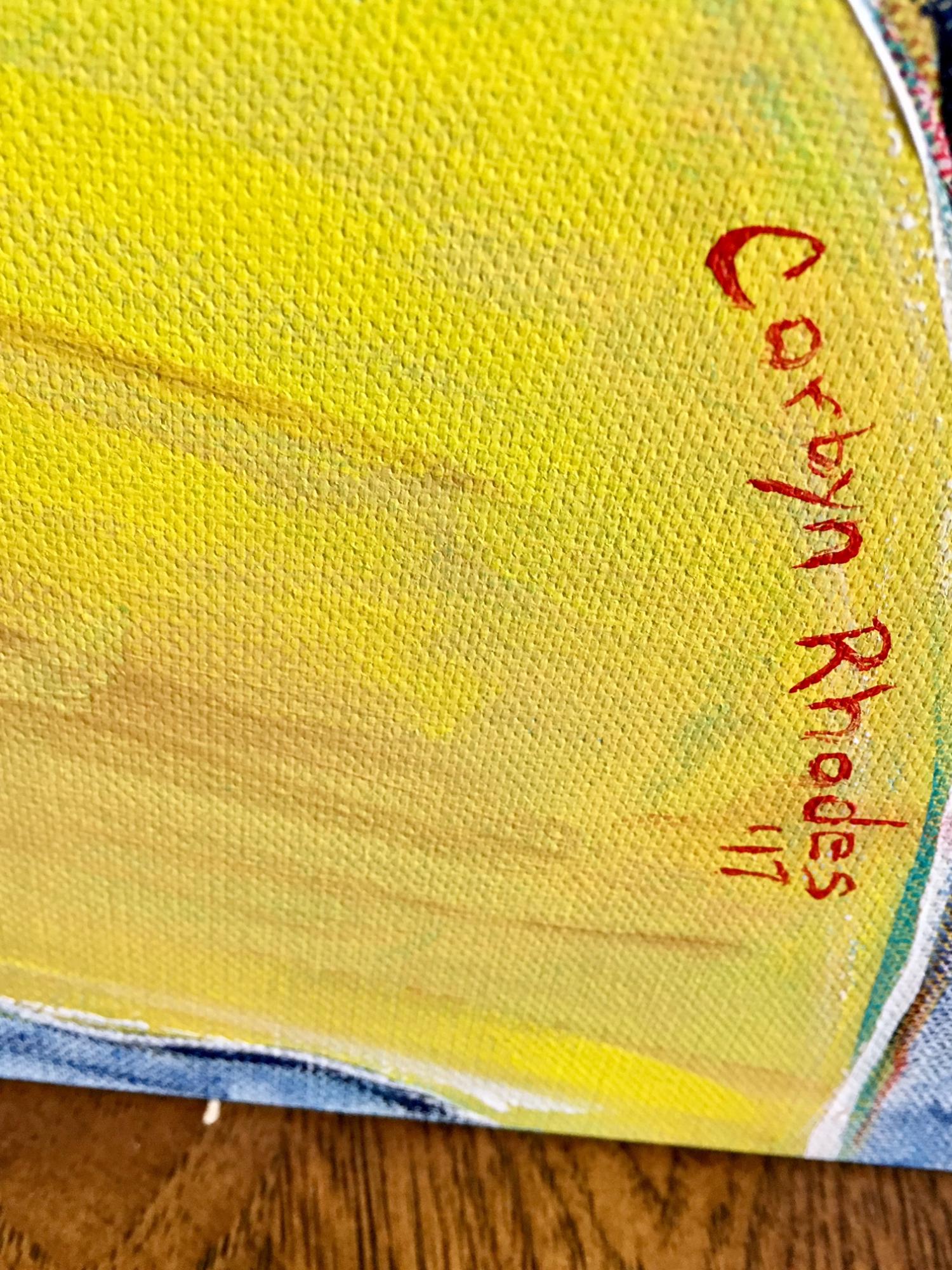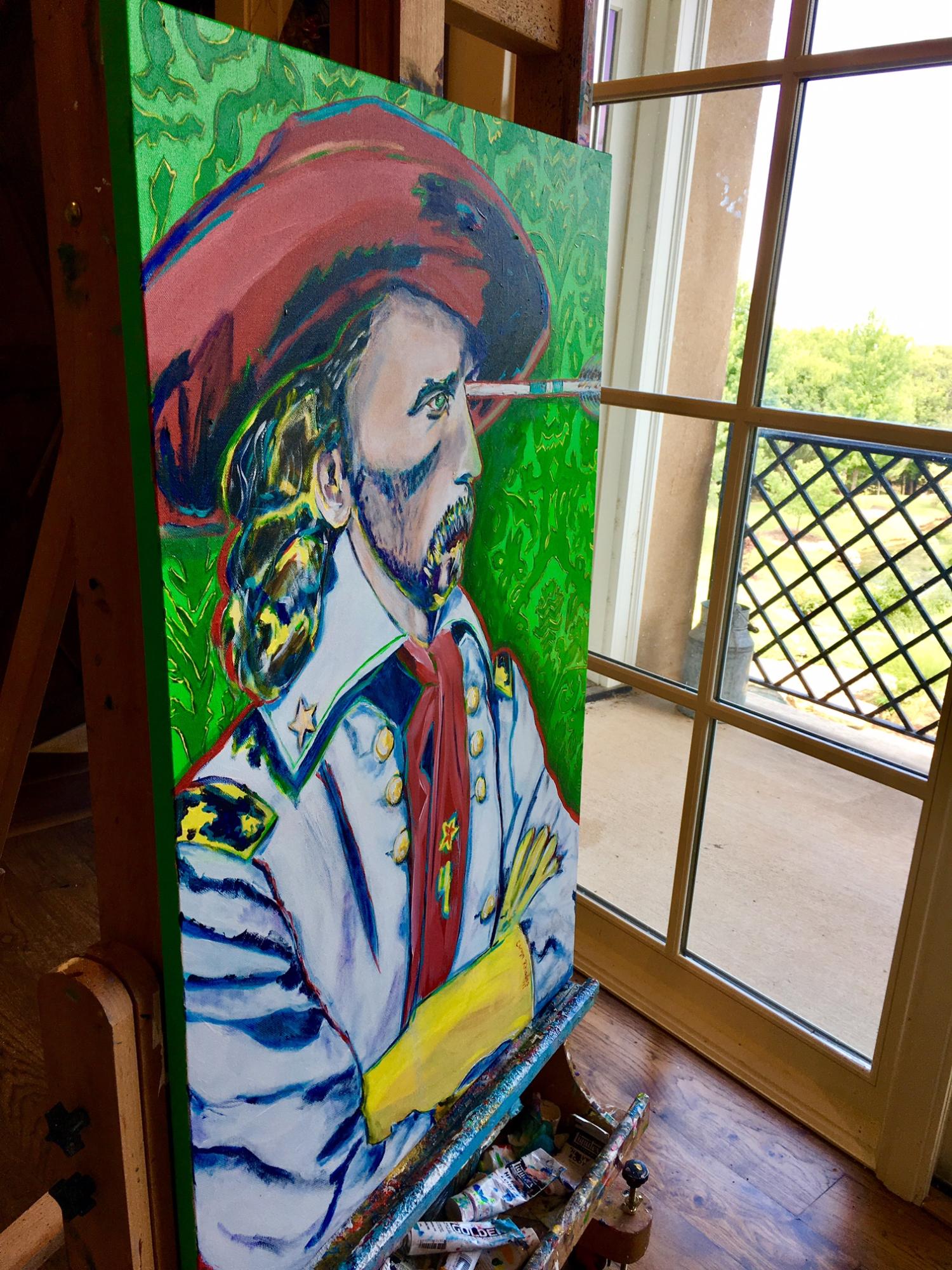 Oh George !
24" x36" acrylic on canvas
details view of background and signature
Oh George enjoying the outdoors
On June 25th 1876 George Custer was defeated and killed at The Battle of Little Bighorn. A big pop of color and of course the arrow will make for a good conversation starter/statement piece. This is a large painting and sides are painted. Ready to hang.