36" x 48" x 1.5" acrylic on canvas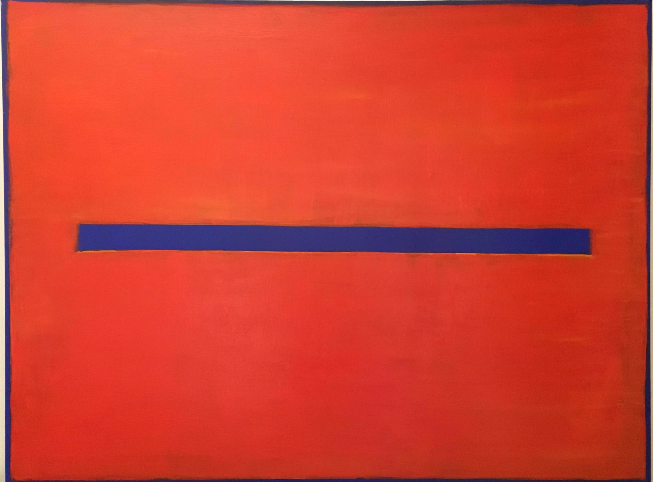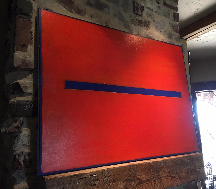 Bold and Vibrant! The blue that dominates the center also hovers around the edge of the canvas, framing the vibrant orange. Multiple colors and glazes make up the orange color with a nice, visually interesting brushstroke texture. This is an Extra Large painting on a high quality gallery wrapped canvas. It is ready to hang, no frame required.

"The Entrance" traveled half way around the world and found a home in London!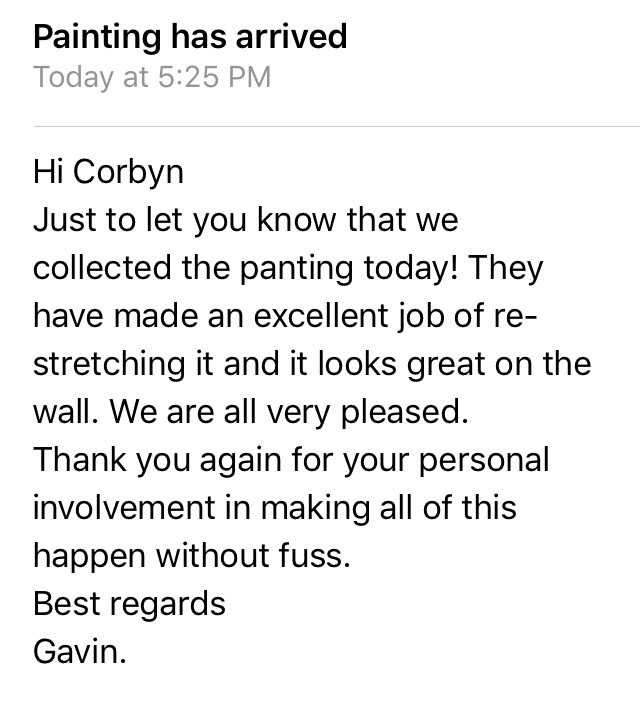 In studio view "The Entrance"